13 Jul 2016
Dante's Hell and the creativity of "The Company of Fools"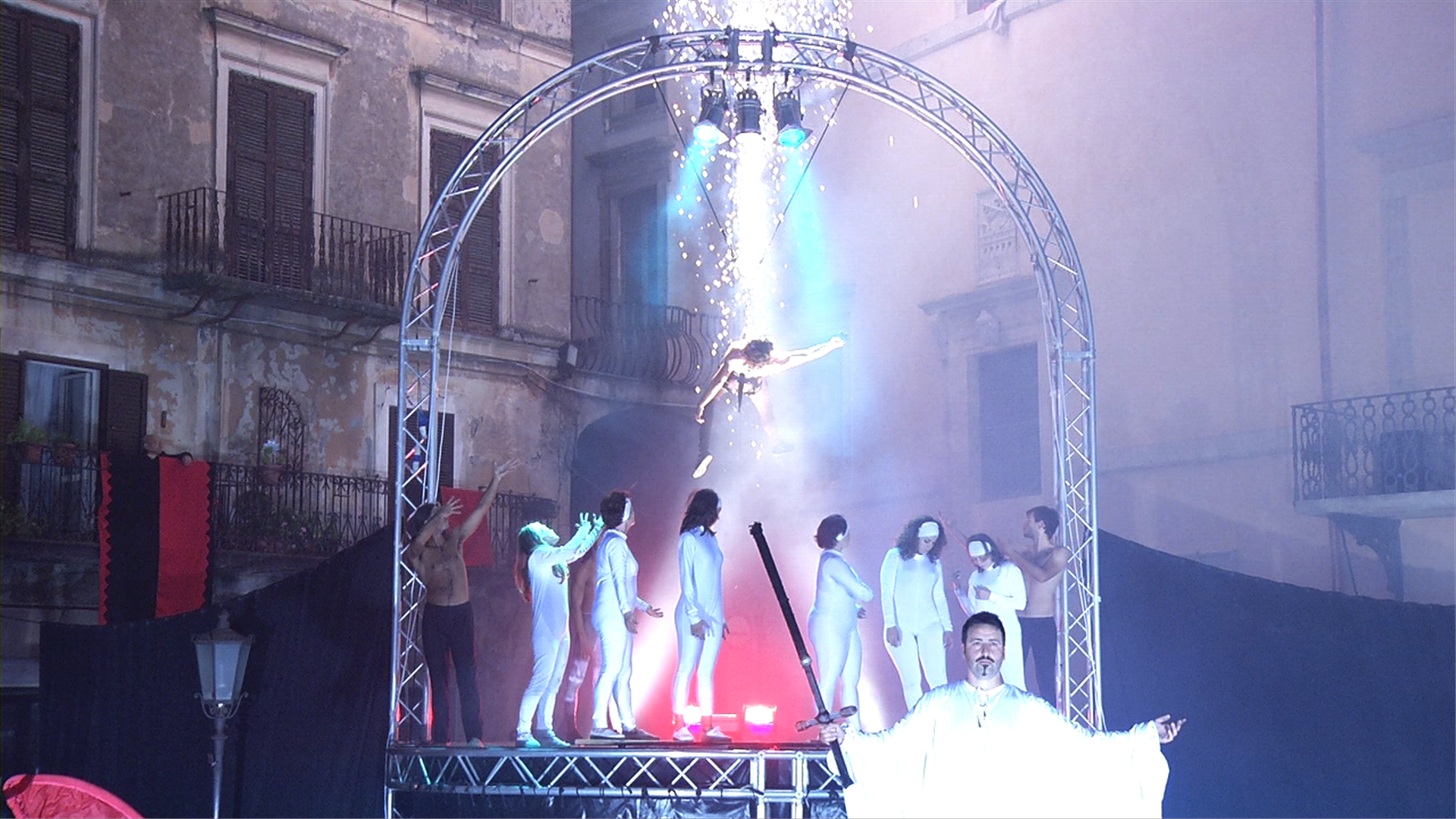 It is Dante's Hell, darkness and fire, sounds, screaming and words. The fervour tempers and the humaneness of Dante's immortal characters revive  thanks to the energy in the play, unique event of its kind. It is the performance of  "Hell", realized by the "Company of Fools".
The complexity and the richness of Dante's poem become symphonies of figures, evolutions, vaultings, music and fire thanks to the Company of Fool's performance.
Dante's lively imagination joins  the actors' creativity, who go over the poem again, giving it an original interpretation. 
A timeless journey through feelings and fears, distress and agony: the human impulses and emotions, the sin and the expiation.
It is Street Theatre made of Image and Words: The Company of Fools proposes an evocative, attractive and forceful fusion of these 3 theatre forms. A scenery and a choreography that capture and astonish the audience. The final result takes breath away, involves and engrosses. The moving bodies and the music are modulated by the rhythm of emotion, by a dynamic scene, which is also enthralling and charming. It is  Dante's Hell, that takes shape in the Image Theatre: visual translation of unforgettable words.